DraftKings and FanDuel are battling for the spotlight in what is quickly becoming the biggest weekly fantasy football season in DFS history. Millions of dollars are up for grabs. Both sites are pulling out the stops and promising to make several individuals very rich this year.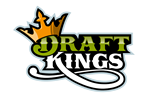 DraftKings has the advantage from a team owner's perspective. In my opinion, the site offers a better overall experience.
That's not to say you should disregard FanDuel. Definitely register an account there. FanDuel didn't become the industry leader by delivering a subpar experience to its customers. The bigger picture is that there's no reason to choose between one or the other. That's like choosing between an Ashton Virgin Sun Grown and a Bolivar from Havana if you're a cigar aficionado.
They're both awesome. So why not enjoy both?
That said, let me share with you the top 10 reasons DraftKings has a slight edge over FanDuel. Some of them may not apply to you. Others definitely will.
#1 – Ultra-Low Stakes Contests For Beginners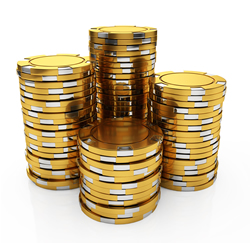 If you're just getting started in one-week fantasy football, you'll want to start small. You don't want to risk a lot of money while learning the ropes.
DraftKings hosts hundreds of contests every week with $1 buy-ins. They even host a bunch with quarter ($0.25) buy-ins.
That makes DK a perfect training ground to sharpen your skills. You can experiment with different draft strategies without worrying about blowing through your bankroll.
#2 – Thousands Of Fantasy NFL Contests Every Week
A quality daily fantasy site will offer a ton of contests. It'll also offer variety with regard to the types of contests you can enter.
DraftKings is one of the biggest players in the industry. It has more action than most other DFS sites combined.
See for yourself. Visit the DK lobby and click the "NFL" link at the top of your screen. Scroll down the list of contests. Notice how long it takes to get to the bottom of the list?
Variety is DraftKing's stock in trade. As you scroll down the list, you'll see tournaments, head-to-heads, 50/50s, double-ups, multipliers, qualifiers and satellites.
You'll never feel bored at DraftKings.
#3 – Huge Guaranteed Prize Pool Tournaments (With Overlay!)

DraftKings hosts a lot of GPP football tournaments. These contests are insanely popular with DFS fans because the entry fees are low and the prize pools are huge. Moreover, the cash pools are guaranteed to pay out, regardless of whether DraftKings fills its entrant quota.
Who wouldn't want to pay a $5 entry fee for a chance to make back 1,000 or even 10,000 times their money?
Also, some GPP tournaments come with overlay. That mean the entrant quotas for the events remain unfilled when the first games kick off. That's a big advantage since it means you'll be competing against fewer people for the prize pool. Your chances of winning rise with the size of the overlay.
#4 – The DraftKings Fantasy NFL Playbook
The folks who run DraftKings realize a lot of team owners need guidance on draft strategy. Even the DFS pros benefit from player analyses as the season progresses.
Rather than throwing you into the deep end of the pool to fend for yourself, DraftKings publishes its NFL fantasy Playbook. It contains weekly recaps, game breakdowns, projections for upcoming weeks, updates on injuries and lineup construction tips.
The Playbook isn't just for beginners. But if you're just getting started, it's a great resource.
#5 – The $6 Million Millionaire Maker

How would you like to turn $20 into a million dollars? (I know, silly question.) That's DraftKings' proposal for its $6 Million Millionaire Maker. The entry fee is $20 and the player who finishes in first place will receive $1 million.
Don't feel too badly for the person who finishes in 2nd place. He or she will receive a cool half million.
Technically, you don't even have to pony up the $20 entry fee to compete. You can get in by entering a low buy-in satellite – entry fees range from $0.25 to $3 – and winning a full-access pass to the main event.
Don't like your odds of winning? Remember, someone is going to become a millionaire. And several others are going to walk away with 6-figure cash payouts. Why couldn't you be one of them?
#6 – Tons Of Fantasy Football Qualifiers And Satellites
If you have a small bankroll, qualifiers and satellites are going to be important tools for you.[4] They can give you access to events that would otherwise be off-limits, either because of high buy-ins or exclusivity (you can't buy your way in).
DraftKings hosts qualifiers and satellites every week. If you have deep pockets and want to secure your spot in a high-stakes event, you can always just pay the entry fee. But if you're short on funds, qualifiers and satellites level the playing field. They give you an opportunity to compete for large cash prizes without risking a huge buy-in.
#7 – $500,000 Fantasy Football Thunderdome
To start, the $500K Thunderdome at DK isn't for the fainthearted. It's for hardcore fantasy football fans who have the cash the back up their DFS aspirations.
This is a Week 6 contest that comes with a $5,300 entry fee. The upside is that the top 20 finishers get to split a prize pool worth half a million dollars. The 1st-place winner stands to receive $100,000.
But let's say $5,300 is too rich for your blood. Fortunately, there's another way in: playing (and winning) satellites. If you're willing to pay a $3 buy-in, you can compete for a full-access pass to the Thunderdome. You'll be able to skip the $5,300 entry fee and play alongside those who were willing to pay it!
#8 – Simple, Intuitive, Easy-To-Navigate Interface
You may be surprised by how easy it is to find what you're looking for in DraftKings' lobby. A lot of testing went into making its current design super-intuitive.
The design team created an interface that makes it drop-dead simple to find specific types of contests and filter them by entry fee and field size.
Want to join a 20-person 50/50 with a $5 entry fee? No problem. They're easy to find with a couple clicks.
Interested in a $3 satellite through which you can gain access to DraftKings' Millionaire Maker? Tweak a couple filters and you'll quickly spot what you're looking for.
Want to compete in a low-buy-in, large-field GPP with a 6-figure prize pool?[5] Select "Tournaments/Leagues" and organize the results by clicking the "Entries" column heading. Then, scroll until you find a low-stakes event that matches your criteria.
Here's the best thing about DraftKings' interface: it streamlines the experience of competing in fantasy football contests without getting in the way.
#9 – The Late-Player Swap
DraftKings' offers a late swap feature. Oddly, it's a tool that gets overlooked by a lot of team owners. It allows you to replace players in your lineup up to the moment their respective games begin.
Why is that important? Imagine this scenario…
It's Sunday morning. You've created your lineup. Some of your players are scheduled to play this afternoon. Others are scheduled to play tomorrow (Monday) night.
Now fast forward to Monday morning. You take a last-minute look at the NFL injury report and learn that one of your running backs scheduled to play tonight hurt his leg. He's a scratch.
At FanDuel, you'd be stuck with him. But at DraftKings, you can replace him with another RB, one who will (hopefully) produce points for your roster.
That's the late swap, and it's a big deal. Some team owners prefer to play fantasy football at DraftKings for that single feature.
#10 – The $15 Million Fantasy Football World Championships
No other daily fantasy site – not even FanDuel – is hosting a bigger event than DraftKings' $15 Million Fantasy Football World Championship. The 1st-place winner is going to receive a jaw-dropping $5 million.
That's enough to make him (or her) a multimillionaire even AFTER paying taxes on the winnings.
The event comes to a head in Las Vegas in December. Two hundred entrants will each receive a package worth $80,000 that includes a ticket to the event, $1,000 airfare and a 4-night VIP stay at the Wynn.
That's not a bad way to experience Sin City.
Qualifiers and satellites are available right now and will continue to be so leading up to the main event in Las Vegas. Imagine: a small $3 buy-in gives you a chance to compete for a life-changing cash payout!
Final Thoughts
There has never been a better time to play fantasy football at DraftKings. This is, by far, the biggest season on the books with millions of dollars at stake.
Don't feel intimidated. There are thousands of low-stakes NFL contests going on right now that are attracting folks who are new to daily fantasy. Why not have a blast competing for cash prizes while sharpening your football draft skills?
It's not too late to register your account at DraftKings. In fact, now's the perfect time to do so.