Welcome to FantasyFootballSites.net. We are focused on helping you find the best websites to play fantasy football for money in 2019 Our short best-of-class list has the top rated sites. These are the best fantasy football sites in the business. Play there with confidence.
Updated 9/26/2019 – NFL is here!
Legal Fantasy Football Leagues For Cash
Fantasy Site
Bonus
Features
Rating
Visit
100% Match to $200 Promo Code: FREAK
Largest Overall
Legal & Legit
Mobile App

4.75/5.00
Review

Visit

Free ticket to a contest.
100k+ players
Legal, Licensed & Legit
Mobile App

4.75/5.00
Review

Visit

4% FantasyCash back Promo Code: FREAK
Smaller but quality. Legal and Legit Great In-Game Experience

4.00/5.00
Learn More

Visit
Who Is The Best "Daily" Fantasy Site For Football?
I'm talking FanDuel and DraftKings.
These two giants of the daily fantasy football industry have been advertising virtually everywhere sports players congregate. You have heard of them. They offer the style of fantasy football where the contests begin and end over the course of a day, or in the case of football contests last Sunday – Monday (usually).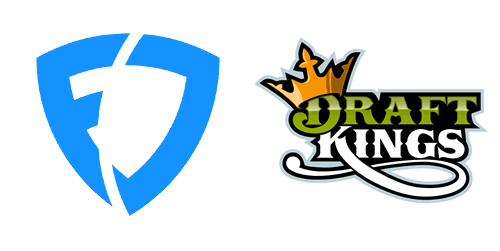 FanDuel v DraftKings – These are the largest daily fantasy sites and you should have an account with at least one of them if not both this football season. They each offer a different fantasy product from one another. They have different tournaments and a different scoring system (details).
"Daily" Style Fantasy Football – The Hottest Trend
Thousands upon thousands of players are flocking to these sites for their chance at turning sports knowledge or a little luck into a payday of a lifetime. These companies are a part of a multi-billion (with a "b") dollar per year industry.
The best part. It's perfectly legal. A few states do not allow it but for the majority of us it is legal to play.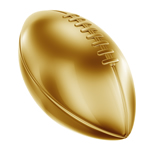 And I mean really legal, carved out in the Unlawful Internet Gambling Act legal. It's so legal that paypal and your normal credit card works just fine. Coming from a world of online poker and sportsbetting, fantasy players have a much easier time dealing with American based, USA companies who offer legal contests of skill based on fantasy sports. If you want to play fantasy football for cash, a little or a lot, then my network of fantasy websites will provide you with everything you need to find one that suits you. You can learn more about us here to discover how and why the sites make our top lists and find other properties in the network.
Start and finish your league within a single week. This is the FanDuel and DraftKings style of fantasy football that has became red-hot in popularity among fantasy players over the past year. Undoubtedly you have seen their advertisements all over TV, radio and print this year.
FanDuel and DraftKings are the clear market leaders in this space by far. They are the largest two fantasy football sites in existence with hundreds of thousands of users joining contests every week. FanDuel is based in New York and DraftKings has their HQ in Boston. They are both legal, legit and open to U.S. residents 18 and older for real money in all but a small handful of states that have specific legislation on the books against real money fantasy sports. These are USA based companies offering a legal product you can enjoy right now. The only risk is the amount of money you enter each contest with. When you win you will get paid.
FanDuel Review and Promo Code
FanDuel Tips and Strategy
DraftKings Tips and Strategy
How To Play Daily Fantasy Football
Promotions and Bonuses
Promo's