DraftKings Review
Last Updated 2/23/2016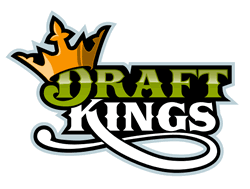 This review will cover playing fantasy football at DraftKings.
Draft Kings Corporate
Website address: www.DraftKings.com
Email address: support@draftkings.com
Corporate HQ: 225 Franklin St, 26th Floor, Boston Mass, 02110
Who Can Play: U.S. and Canada Residents except AZ, Iowa, Louisiana, Montana, Washington and Quebec
Sign-Up Details & New Player Bonus
Min Deposit: $10
Min Withdrawal: None listed
Free ticket to a real money contest with deposit
DraftKings.com Fantasy Football Tournaments – Win Millions
I thought daily fantasy football was huge last year, but in 2015 daily fantasy football exploded. DraftKings guaranteed millions every week. First place in the big tourneys won a million or more nearly every week of the season.
DraftKings Football Leagues
Player Base: Huge – second only to FanDuel and it is a fight for dominance
Game types: Salary cap only
Payouts: Double ups, triple ups, guaranteed prize pools, qualifiers, steps and survivor contests
Buy-in's range from: $0.25 $1, $2, $3, $5, $10, $20 $25, $50, $100, $200, $270 & larger cash games (biggest I see is $5300)
Updates for 2016 Fantasy Football Season.
No changes in football scoring. DraftKings is a true 'PPR' (point per reception) league where each reception counts as a point. They have changed up some of their actual tournament offerings and buy in's which I will cover below.
The biggest changes are the big GPP (guaranteed prize pool) tournaments have price tags of $20 and $3 respectively. In 2014, year the entries were $27 and $2. I feel it is a great marketing move to keep the entry price at "twenty bucks". Who can't take a shot for $20 bucks, know what I'm sayin? Plus who really cares about the change in price from $2->$3? I sure don't. I am still putting in the same number of line-ups as I would if it were only $2.
Great marketing moves. Lowers the barrier of entry to new players and that is good for all of us.
Let's move on to playing fantasy football at DraftKings.
Football Scoring – Build A Line-Up
DraftKings uses salary cap games. You build a line-up while staying under the salary cap, acting as the GM. Buy (draft) players and create your line-up. You have to fill all positions and stay under the cap.
DraftKings Roster Spots
Salary Cap: $50,000
QB (Usually the highest overall priced player on the board)
RB
RB
WR
WR
WR
FLEX
TE
Quick Notes On Building A Team
No kicker – This is a major distinction between them and Fanduel. FanDuel uses a kicker slot where DK does not
Flex can be a RB, WR or TE.
View a comparison of rules and how to score points with this chart.
The Lobby
Very smooth and easy to use. Some interesting features you want to know about:
Late player swap available – if your players game has not started you can swap him for someone else who's game has not started. Have your FLEX position play on Monday Nights whenever possible in order to give yourself as much flexibility as possible with your late game player swaps.
Build your line up(s) first. Build a line-up without needing to enter a contest first. Once you are happy with your line-ups you can then quickly and easily enter them all into the contests of your choice.
Beginner Contests – If you are new you should play in these. To qualify as a beginner you must have played 50 games or less of this sport.
Featured Contests – These are the big GPP's. Range down to $0.25 contests (the good old 'quarter arcade' contest where you can play for hundreds or even thousands!
Draft Kings Thoughts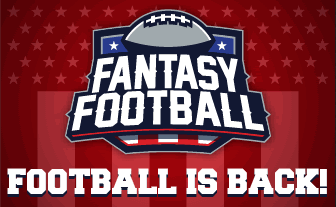 My personal favorite fantasy football site and where I play the majority of my games. You can find me on the leaderboards under the name Spry13.
They are huge. They are legal. They are legit.
The in-game experience is enjoyable and they offer other sports that FanDuel does not. I'm talking golf, MMA, NASCAR and soccer. Both sites have basketball, baseball and hockey but DK has the others.
I encourage my personal friends who I play poker with to join the fun at DraftKings and I encourage you do to the same. Rest assured that when you win you will get paid.
Good luck out there and I hope to see you on the leaderboards.
DraftKings
Playing Draftkings Fantasy Football
Date Published: 10/23/2014
My review of DraftKings covers playing fantasy football leagues for cash at my favorite fantasy football site.