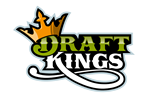 If you are not familiar with DraftKings and their NFL tournaments each week then this post won't really matter to you.
For the first 9 weeks of the year DraftKings has offered a $27 tournament with a $1,000,000 1st place prize and a total prize pool of $2.5 million. This tournament had 92.4k available entries. The 1st week of the season they sold out. They have not sold out since then.
On week 10 they tried increasing the buy in to $40 and having a smaller number of entries, 71.5k.
The higher entry cost of $40 led them to only having 52895 paid entries and just under 20k from the amount of seats they need/wanted to sell.
Since this is a guaranteed tourney, it runs and is paid out regardless of how many players sign up and pay to play.
See why DraftKings is one of my favorite fantasy football sites in their review.