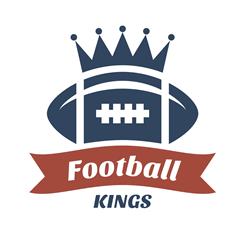 If you want to talk about one of the biggest advantages of playing daily fantasy football on DraftKings, look no further than the fact that you can actually swap out players in the big NFL tournaments on the site in the later games. Basically, this means that any game that doesn't start at 1pm (or if you play a Thursday game, doesn't start that day), can be swapped out after the action. It's an incredibly nice touch that not many sites offer, and DraftKings offering it means that you can pick up a serious edge over your opponent when all is said and done. Here today, we are going to take a look at how you can take advantage of the ability to do this on DraftKings, and when the right times to do it actually are. Let's get right into it!
Watching Injuries
This is so big, and I can't even understate how often it's ignored. For example, if a player in a 4pm EST start is questionable to play and is considered a game-time call, you'll find out around an hour before their game whether or not that player is playing. Now, this doesn't mean that you should worry too much about that player specifically, but instead you could be focused on who would step up if the player was out. So a prime example would be Roddy White being questionable and having his status for the game up in the air. If you use White, or another player who plays late, and he ends up being out, you can swap him out for Harry Douglas, who will likely get the looks instead.
The best part of being able to do this if someone ends up missing the game, is that most times the replacement players are going to cost far less than the normal players would. This means that you can use the extra money to upgrade at another position if you want to, and help bolster up your lineup with some talent across the board. Don't ignore this by any means, because this could end up being the key to success when playing in big games, especially because not many other players will be using the back-up option after the starter was a late scratch.
Read the News for Updates
There are definitely times when late scratches come, but on top of that, there will be plenty of news coming out on the later games throughout the build up to the game. This means that you should have your eyes peeled on the potential to find a possible sleeper or stud that you can insert into your lineup. For example, if a player is listed as getting the start after being iffy in practice all week, you might find out that they are going to be capped at a certain number of touches, making their back-up an interesting option for a big daily fantasy tournament. This is just one type of news that could come out, but watching the news sites and reading up on daily fantasy news for the NFL throughout the day on Sunday can be a key towards helping you take advantage of the late swaps on DraftKings.
More Great Reads