Is it Better to Play Cash Games, GPPs or a Mix in Daily Fantasy?
So you head into the day of daily fantasy action, let's say that you're looking at the NFL in this example. You head on to say, FanDuel or DraftKings, and are searching through the games deciding what you're going to play. The decision is tough, mainly due to the fact that there are just so many different game options, so many buy-in levels and so many types of games as well. So, what should you do? The first thing that you'll probably want to decide, is whether or not you want to play in the cash games or the GPP games (guaranteed prize pools). It's a tough decision, and one that you shouldn't make any snap decisions on. With that being said though, there is definitely a "right" decision, when it comes to deciding what you want to play. Let's look at the benefits of playing both types of games, and decide which one you should play, or whether you should focus on playing both.
Benefits of Cash Games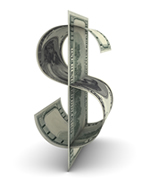 Well, you can't really go wrong with playing in cash games, mainly because this is one of the best ways to consistently bring in a profit as long as you are playing it smart and doing your research. It is important to note that if you play any cash games in daily fantasy sports, you need to set your lineup quite a bit differently than you would when playing in a GPP. The reason for this is because you'll find that there should be far less risk involved in filling out your lineup, because instead of trying to be thousands of players to win a huge prize, you are trying to beat one player, or just a few players. Using one or two low-risk sleepers is the way to go about it, and then using solid players across the board who still have good upside is going to be the best way to play cash games.
Now, it's important to note that when playing cash games, you can use multiple lineups against multiple different players, but when you change up your lineups throughout the different rosters, don't get too crazy with who you're choosing. For example, if you are looking for a "new" sleeper in one of your cash game matchups, don't simply choose someone because you have another player or two in too many lineups. Research the best options, and don't be afraid to use a player multiple times.
Benefits of GPPs (Guaranteed Prize Pool Tourneys)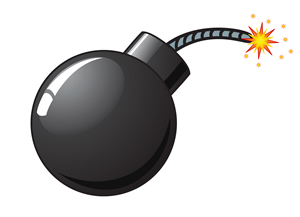 These are the games that will draw you in. The huge guarantees, massive prize pools and huge paydays. You can literally find yourself winning life changing money just from playing one single game that has a $20 buy-in for example. Now, obviously the games will vary by site, but for the NFL, as an example, there are daily fantasy football games every Sunday that will award five-figure and sometimes even six-figure paydays out to players. Choosing your lineups in GPP games will require more risk taking, but also making sure that you still use the players that have the best matchups. Finding a solid mix between a strong matchup and a the huge upside is going to be key, and it'll be what you will want to focus on.
The GPP games are going to have a wide range of buy-ins, which is always nice. This means that you won't have to consistently put in $20 if you don't want to, and instead can play in the $2-$10 buy-in games and still have a shot at winning some seriously nice money. There are so many benefits to GPP games, but there are obviously plenty of benefits to cash games as well.
Strategic Adjustments
The short answer is that in cash games you want the steady scoring, lower risk picks. You do not want the boom or bust guys. Having a player that a large percentage owned in cash games is a good thing. You draft the obvious value guys who are "guaranteed" to have solid nights. You want players with high floors (minimum expected). You only want to beat half of the field. You do not care about scoring at the top of the pile, just above most.
In GPP's you have to go against the flow and gamble on sleeper style players who go off. You have to find players who considerably do better than their cost. You have to take risky players who pay off. You want those players to be lightly owned. You can read up on more GPP tourney strategies but the style of team you build is markedly different than a line-up that is entered into a cash game.
The Verdict
So the question is, which should you play? The answer, well, it's pretty simple, because you should play both. Mixing and matching between cash games and GPPs is going to be the best way to avoid the swings and variance that will come along from playing GPPs, and also to help you grind out a consistent profit while playing in the cash games. Now, playing the GPPs is where you're going to have the chance to win some serious money, and taking the risk while playing these games is going to be worth it eventually, especially if you do your research and make sure that you're drafting smart, and not drafting with your heart!
Related Reading