FanDuel Qualifiers — Value or Waste of Money?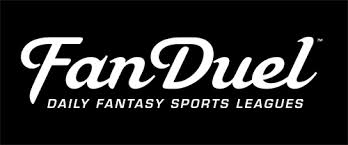 In the world of daily fantasy sports, there are many games each and every day spread throughout the many sports that are out there. Whether it's daily fantasy football, basketball, hockey or baseball, to name a few, one option that players definitely have to consider on a daily basis is whether or not to take part in the daily qualifiers that are offered. One specific site that offers some great qualifiers is FanDuel. Now, while qualifiers are a great option in many cases, some people may feel that they are a waste of money. We're here today to break down whether they truly are a value, or a waste of money.
Let's start out first though, by explaining what qualifiers truly do, and how they work.
The general idea of a qualifier is that you are trying to win your way into a big time game. So, for example, if there is a $150 buy-in daily fantasy game happening the following weekend, there may be a tournament that has just a $10 buy-in, and you'll compete against the rest of the field for a spot in the action.
Basically, it's similar to if you've ever played poker, and have played in a satellite to try to win your way into a major poker tournament. It's a way to avoid paying the high-dollar buy-in of the major tournament, and you can use your daily fantasy skills to beat out opponents and earn the spot. It's not always easy, though, which is important to note, and you'll still need to bring your "A" game in order to qualify for the event.

Both
FanDuel
and
DraftKings
(my reviews) offer satellite and qualifier contests every week. Satellite your way into the big contests for low risk, huge reward.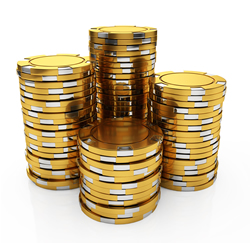 So, the question turns immediately to whether or not it's a good idea to play in these qualifiers, and if it makes sense to take part in them to try to win your way into a major event. Well, that all just depends on the situation, the cost of the qualifier, and of course how many spots are going to be awarded in the end.
Look at How Many Seats Guaranteed
Something that happens from time to time, are spots actually being guaranteed into the major event. Basically, this means that even if the max number of players don't buy-in to the event, there will be X number of spots awarded. This can be a great value spot, but more specifically, it'll give you the chance to play in a qualifier that gives you a higher shot at making it in. Would you rather play in an event that has 500 players with 10 getting in, or 750 players with 50 getting in? That's just an example, and doesn't represent the specific numbers, but it is a great way to consider making your decision a bit easier.
Basically, you need to factor in how many players will be taking part, against how many total seats are going to be awarded.
Non-Guaranteed Qualifiers
The bulk of the qualifiers that you'll find do not actually have a guaranteed number of entrants, meaning that you have to make the decision on your own. While the best info about this comes from the section below, it's still worth noting that you should be prepared to take part in a non-guaranteed qualifier if you enjoy these games, because it's the way that many sites choose to go, as it gives them (FanDuel) less risk. Regardless, non-guaranteed qualifiers aren't a bad thing by any means, but it just means that you have to know how many spots will be awarded into the bigger game and decide whether the small risk is worth the big reward.
Buy-In for Qualifier Compared to Cost of Tournament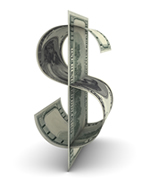 There's no better way to justify buying into a qualifier than by looking at its cost. Basically, if the cost isn't going to break the bank and it's just a small percentage of what the cost of the actual tournament is, then it's worth your time to take the shot. Typically, you are going to find that the cost of qualifiers won't break the bank, and will be an enticing option over buying into the event. What this means, in short, is that qualifiers are a great value.
Quick Qualifier Strategic Approach
The key to success in the qualifiers is knowing what you're looking to do. You aren't trying to get first place, but you need to get in the top X percent of the field. In turn, you aren't going to be playing to win by taking as many risks as you usually would, but instead you are going to look for one or two players (regardless of the sport) who are considered sleepers, while also getting players who have big upside in, and also mixing in the "safer" plays of the night.
Qualifiers are truly what you make them, and if you are go about them the right way, and don't just buy-in to 10 of them, which may turn out costing the same as the event you're trying to get into, then it can be an excellent value and a way to get into the big contests on a small bankroll.
Keep Reading The Good Stuff